Lacey Thornfield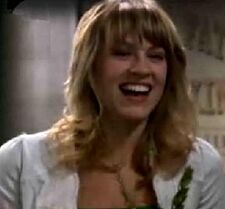 Statistics
Portrayed by 
Brit Morgan
Lacey Thornfield is Wendy Watson's photogenic roommate in their shared illegal sublet. Lacey is a spoken performance artist who often uses that as an excuse for publicly opposing things like animal testing. She was once employed by Roxy Wasserman as an assistant. She shares a true love for the Middleman and often refers to him as "Wendy's sexy boss man" or "PillowLips".
Ad blocker interference detected!
Wikia is a free-to-use site that makes money from advertising. We have a modified experience for viewers using ad blockers

Wikia is not accessible if you've made further modifications. Remove the custom ad blocker rule(s) and the page will load as expected.